Maybe you're thinking about trying that Digital Nomad lifestyle you've heard about. Tired of the cold winter months? You see pictures of people sunken into comfy chairs at the beach, laptop on their knees and a cocktail to the right. And you're still in Europe!
Here's my summary of a month in the beautiful city of Las Palmas on Gran Canaria. These are my impressions and tips for you if you're planning something similar. Of course you don't want to fry in the sun all day but really use this change of environment to create.
Connect with locals and expats
I think it's easiest to connect with people through sports. On Meetup.com you can find a lot of groups for all kinds of interests. During my stay there were weekly volleyball and football teams playing at Las Alcaravaneras beach. If you're into Crossfit I recommend you check out CrossFit Las Canteras. All coaches explained the workouts for me in English. After totally exhausting yourself you can jump right into the Atlantic which is more or less at the gyms doorstep.
Thursdays are usually reserved for Tapas night in Vegueta, the old town of Las Palmas. A bunch of bars are opened, the narrow streets are packed with people. Tapas are small snacks from which you can choose right at the bar. For a few euros you can try different things in combination with a drink. I very much enjoyed La Azotea de Benito, a rooftop bar with a stunning view over the historic buildings of Vegueta.
Organize events yourself
To become better at something, start teaching others. You might think that you have to become an expert first to "be allowed" to share your knowledge. In contrast to the worlds best you probably consider yourself a bloody beginner — but what kind of unrealistic standard is that? Compared to people who want to learn your skill you're already an expert. You can already make an impact. Go out there and start your own tribe. Since I've been doing speaking workshops in Switzerland, I started Las Palmas Public Speaking which quickly grew to 50 members. Over the course of a month I moderated four events at Las Canteras Beach. Participants would try out games and methods to improve their public speaking skills. At the end everyone had to deliver a spontaneous two-minute-speech about a topic I assigned them.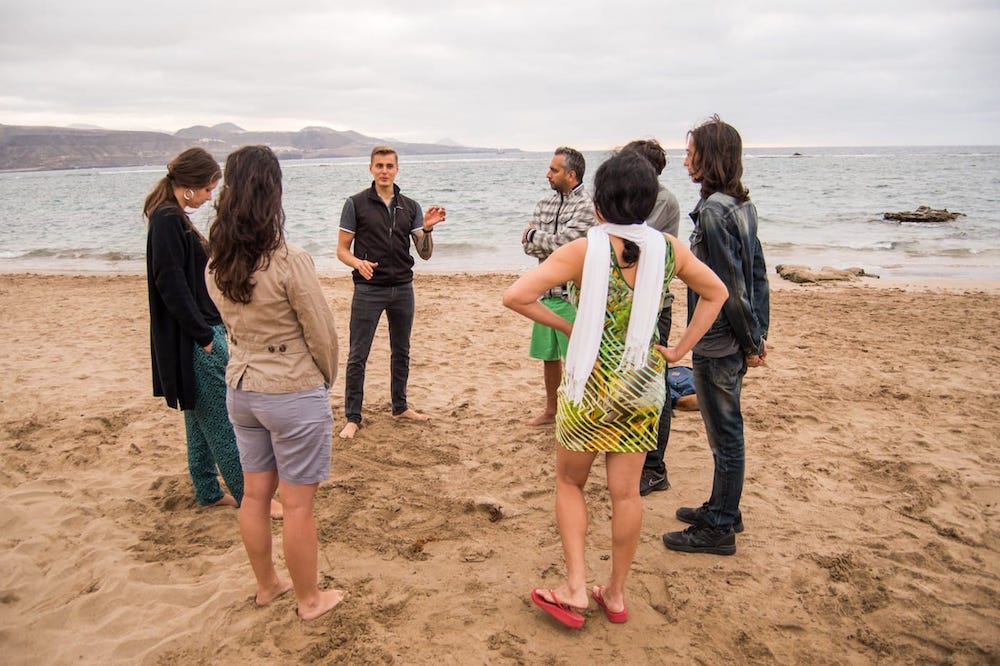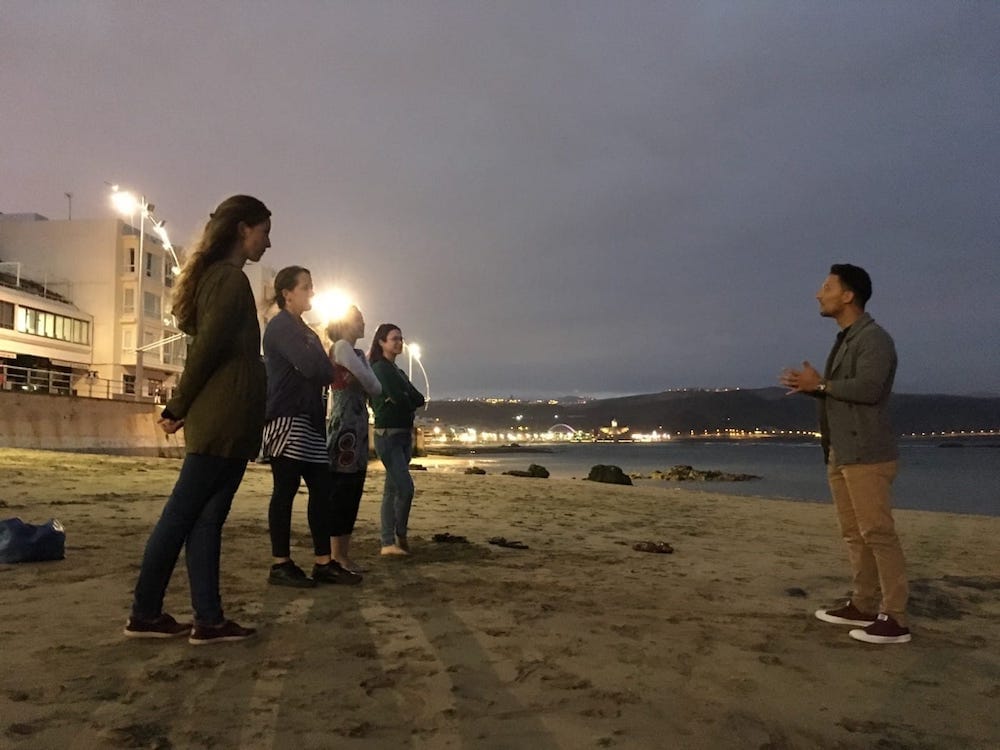 Fresh produce from the island
Here in Switzerland I buy avocados from Peru. At the checkout I try to forget the horrible ecological footprint these fatty treats leave behind. To my surprise a lot of exotic fruits and vegetables are grown directly on the island. A reason why I probably ate over 20 avocados in a month. There's a huge variety of melons, bananas, mangos or dragonfruits stacked in the shelves. You can find them in the supermarkets but be sure to visit the local city market Mercado Central. There you'll find the freshest quality and it's where locals go.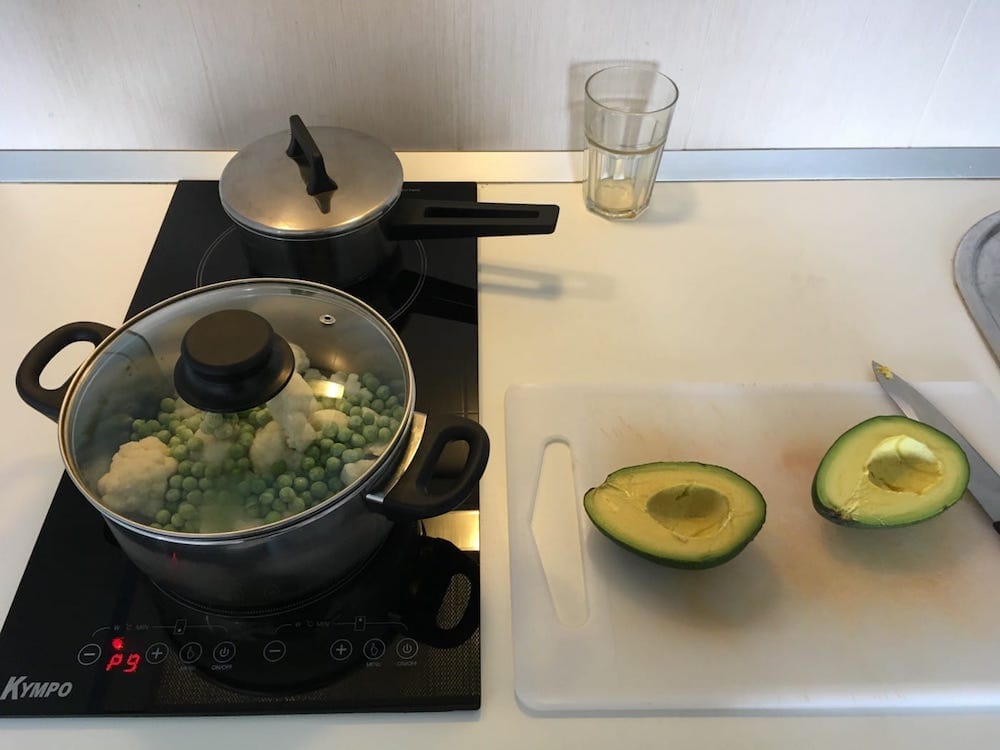 Drinking tap water?
Can you drink tap water in Las Palmas? There's a debate about this. Some say you can, some only recommend bottled water. Locals don't drink from the tap. According to Expatica Las Palmas ranks on third place in terms of tap water quality in Spain. Decide for yourself. I was told that Firgas and Agua de Teror have a delivery service in glass bottles. Try to buy water from the island and avoid plastic by buying the large bottles.
Finding a place to stay
I booked an apartment over Airbnb. There are plenty of offers but pretty expensive. Afterwards I figured out that over various Facebook groups people often post offers for a spare room. If you're traveling on a budget and sharing a place with others is your thing, then that might be an option for you. I also got to meet the guys that run Columbus Hostels. A former Industrial Designer from the UK founded this place with his friend — that means a large part of the furniture was built by themselves.
¿Hablas español?
Besides dabbling around with some language apps I didn't speak a word of Spanish. Not a lot of people outside of the "digital realm" speak English. It's definitely a plus if you refresh your Español vocabulary. If you're staying longer you might even consider taking some classes. There are many great teachers out there. Speak with some people and ask them for recommendations. I didn't take classes, but I got to know Spanish teacher Laura Leon, who was incredibly helpful in showing me some spots on the island.
Exploring the island
I recommend to rent a car to get around the island. Cicar offers an easy rental process. All insurances included, just bring the car back with a full tank. The narrow mountain roads sure are an experience. Be prepared for steep inclines and cars honking when driving around the curves. The landscape certainly reminded me of the Grand Canyon sometimes.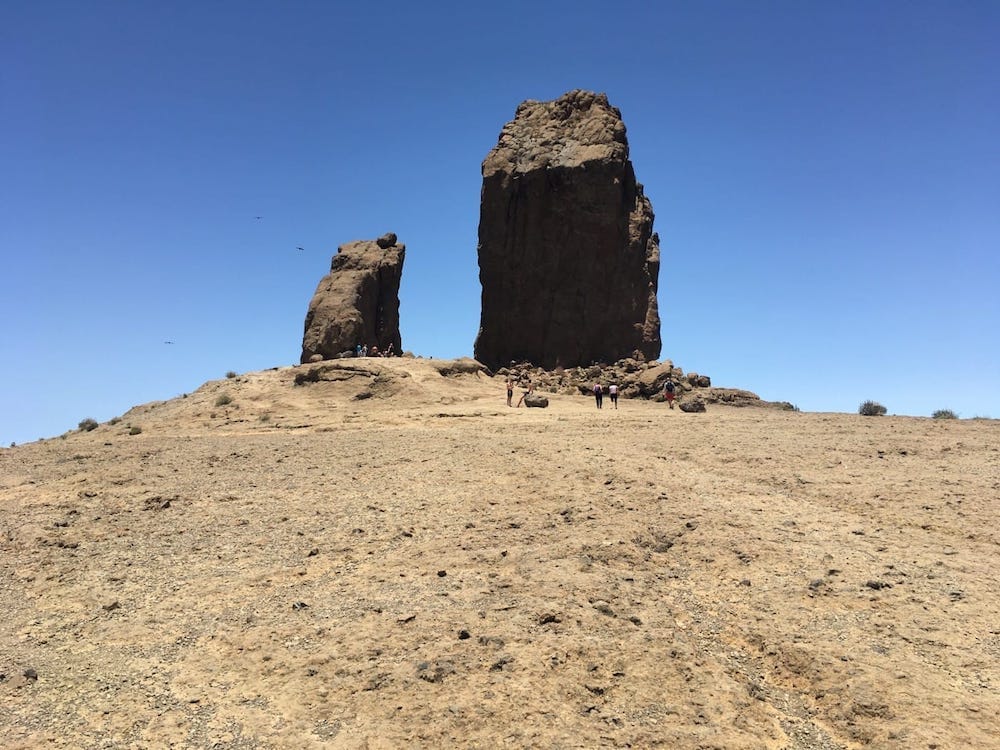 "How's the weather?"
Las Palmas certainly has a special climate. It changes a couple of times per day. In the mornings it might be gray skies, two hours later the sun is shining only to be followed by a quick rain shower. It's not sunny all the time since the clouds don't get past the mountains in the middle of the island and "get stuck" in the city. That also means that the majority of tourists don't stay in Gran Canarias largest city. Most foreigners stay in the south near Maspalomas where sunny weather is pretty much guaranteed. In general the Canary Islands are a warm place to stay all year.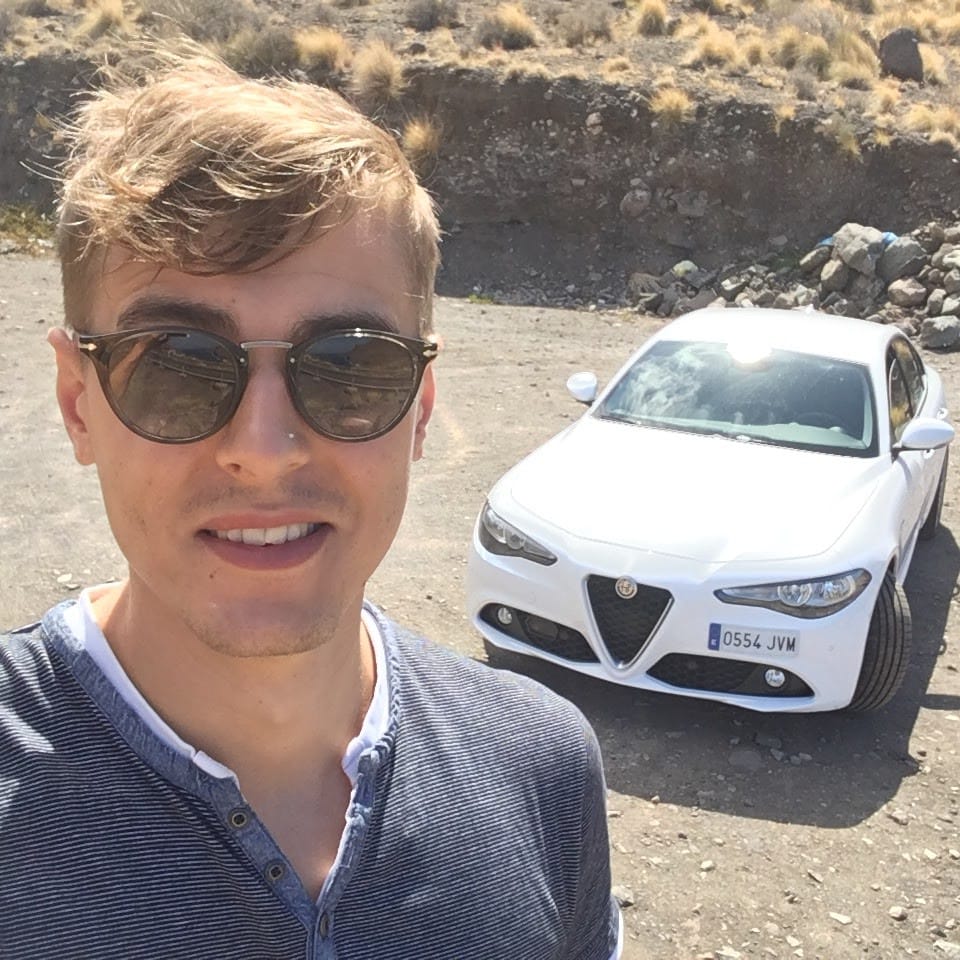 Getting work done
I found it refreshing to switch environments. So I set out to also rent a desk at a co-working space. Since I often have calls in the morning I spent that time working from home. After lunch I headed to CoworkingC. I set myself up there since I was told it is the place with the most people. Summer is considered the "off-season". Overall it was pretty quiet. The place hosts the most coworkers during the winter months. Definitely check out Restation, Cocoworking and Go Coworking as well. Find the place and community that suits you best. Many of them offer a free trial day.
This is by no means a complete guide to every place to visit in Las Palmas. How could it be? Others do that much better. See it as a glimpse of things that I noticed during my month there. Something that I would have liked to read beforehand. I hope you found this useful. Share it with someone who might be planning the same.